Guru Purnima is also known as Vyasa Purnima. This is a festival that reflects the glorious tradition and culture of India where teachers are considered to be equal to God. This festival is celebrated in order to pay respect and honor to all the teachers in our lives. The day also marks the birthday of Veda Vyasa who is the first teacher who classified and documented all the four ancient Vedas. This is why Guru Purnima is also known as Vyasa Jayanthi or Vyasa Purnima.
Guru Purnima is celebrated on the full moon day of month June-July (Ashada Masa). If you translate the meaning of the word Guru in Sanskrit, Gu means darkness and Ru means he removes. Hence, Guru is considered to be someone who removes the darkness of ignorance with his light of knowledge.
Guru Purnima Speech & Essay PDF in Hindi, English, Marathi, Punjabi, Malayalam, Tamil & Telugu
What should you include in your Guru Purnima speech or essay?
Since Guru Purnima is celebrated to pay respect to teachers, the event is celebrated in many of the Indian schools. On this day, the students are expected to share a respectful speech or essay with their teachers. It is very important that you structure your speech in the best way possible as you are going to address all your teachers. 
Here are some quick tips on writing a Guru Purnima speech:
Your speech should be written in a way that should honor your teachers. You need to express how thankful you are to them for teaching you the right way of life.

While delivering the speech make sure that you maintain a formal attitude and tone. After all, this speech is not for your entertainment. You are actually thanking your teachers.

You should start your speech with "Good morning respected teachers."

The speech should be dedicated to all the teachers and not any particular teacher whom you like.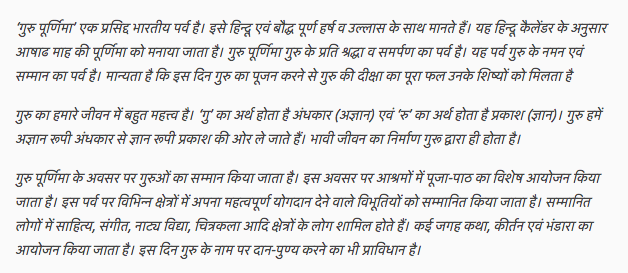 Guru Purnima Speech & Essay in Hindi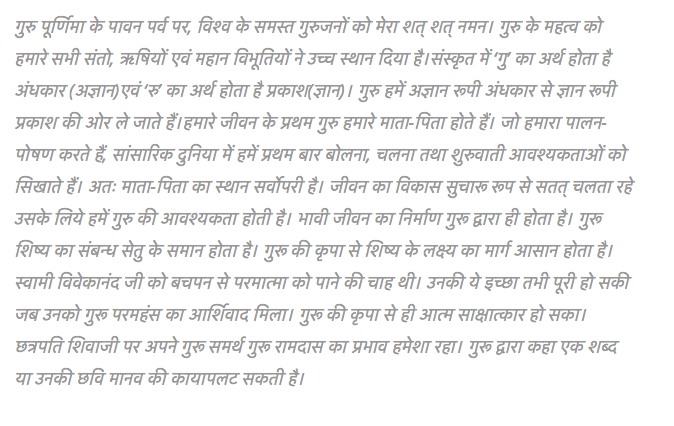 Things to include:
Here are some important things that you should include in your speech or essay.
You should mention the things that your teachers have done for you. For example, all the things that you have learned from them.

You should also mention how they have helped you to make a better person. You should even include the things that you have picked up from them on your own.

You can also talk about the qualities or things that you like about your teacher. Try to highlight the connection or bond that you share with your teachers.

Tell your teachers how lucky you are to get them as your gurus.

In the end, you should thank them with your whole heart for all the things that they have done for you and that they will forever hold a special position in your lives.
here you will get the Guru Purnima Video Status, Whatsapp Story, 2 Line & Short Status for Whatsapp 2023.
Guru Purnima Speech & Essay in English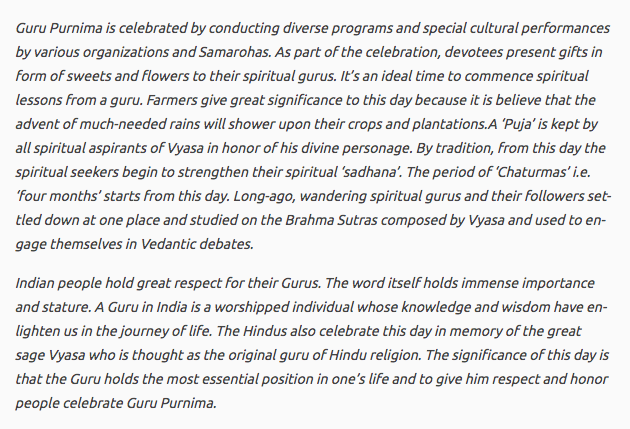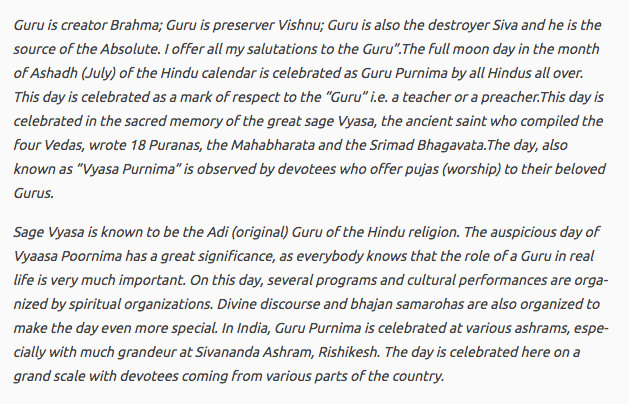 Guru Purnima Speech & Essay in Marathi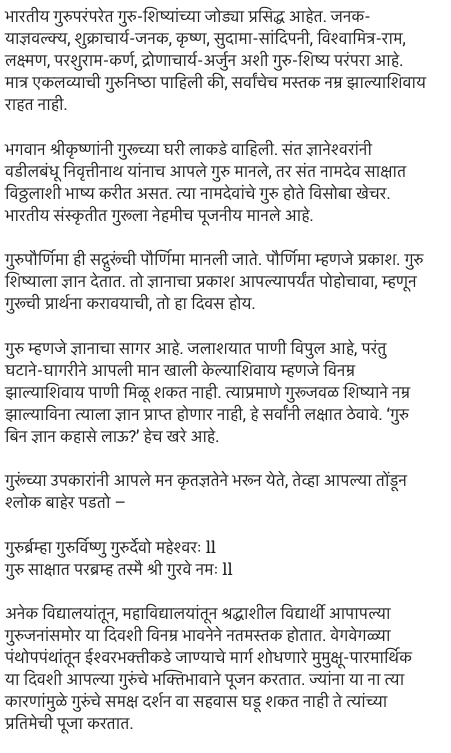 Guru Purnima Speech & Essay in Gujarati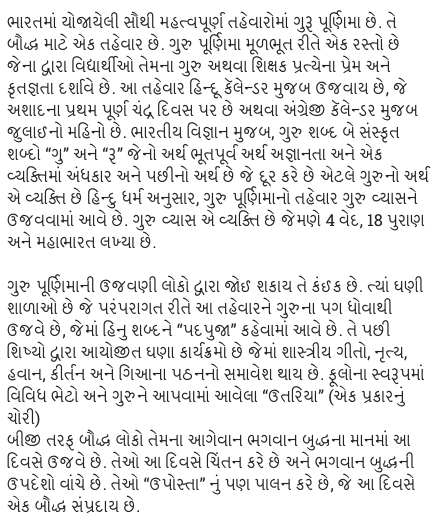 Our first teachers in our lives are our parents. Therefore, dedicating a few lines to them on this special day is totally worth it.
If you are to deliver a Guru Purnima speech for your teachers make sure that you make it special.
Check the best collection of Happy Guru Purnima GIF, Wishes, Message, Quotes, Whatsapp Status, Shayari & Poems 2023