Navratri is one of the most celebrated festival amongst Hindus. It is a sacred period of nine days when people worship different avatars of Goddess Durga. Each day is celebrated dedicating your payers to Goddess Durga. Most widely the festival is celebrated two time in a period of one year. One in Chaitra mass, during the month of March and April and another in Ashvin mass that is around Diwali. 
Each avatar of Goddess Durga represent on from of energy hence also called shakti. It celebrates every form of women in form of Goddess Durga. 
When is Navratri in 2023?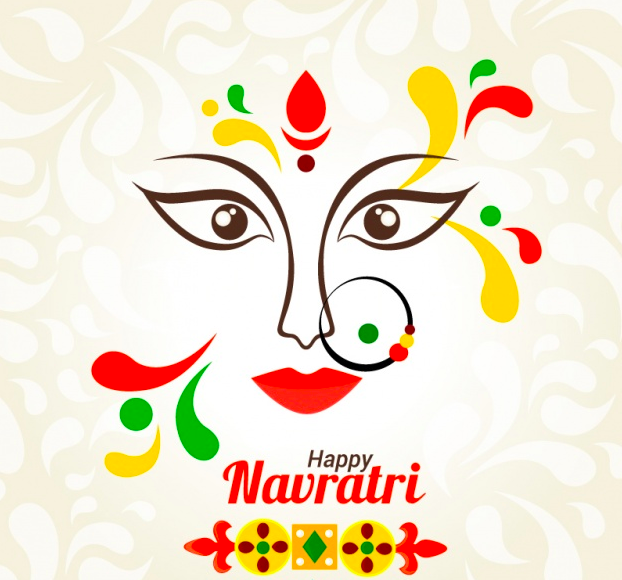 Chaitra mass Navratri will fall on 13th March and will last up to 22th April. Ashvin mass Navratri will fall on 15th October and will last until 24th October. These nine days are calculated as per Hindu calendar hence the days of celebration may or may not be equal to nine days as per English calendar. One day after Ashvin Navratri is Dussehra. There is also a clock as per people pay various tributes on each day to Goddess Durga and there are several rituals associated with Goddess Durga during this period.
Rituals of Navratri
People often are seen fasting during this period. Even if people don't fast, will not likely eat non vegetarian during this week. Some men even forbid shaving and women would not cut their hairs during this period of nine days. You can see fast cuisine being available in various hotels and people going to temple during morning and evening during this festival. There are various forms of fast people do as per their devotion. Some may not eat anything and would spend their nine days with a pair of cloves each day. On the ninth day, they would call young girls to worship them as resemblance to Goddess Durga and would treat them like they are Goddess themselves. They would be feasted and paid some dakshina.
The ashvin mass Navratri is a grand festival in city of Kolkata. There a huge celebration takes place whole month and people are often on leaves celebrating it with their families. On last day a huge procession takes place with huge incarnations of Goddess Durga in form of mud statues which they drop into the river. It is believed that they bring home Goddess Durga for nine days, respects her, worship her and one ninth day they bid adieu the Goddess with a wish to come back to their house next year.
Goddess Durga is every element that a women can be. This festival majorly celebrates the power of women in form of a nurturer, destroyer, mother, the one who completes the cycle of birth and death and helps sustain life on this earth. This also signifies how well the women were honored since ages of Vedas in this country. There is a famous saying in Hindu Vedas which says where women are respected, Gods reside in that place and where women are disrespected, there is no form of wealth and prosperity in that place. That place becomes doomed forever.