We need people in our lives with whom we can talk our hearts out. In our lives, some are just acquaintances while others are close ones. Friendship is one such important relationship with our close ones. Friends play a significant role in our lives. They make us happy, support us, motivate us, make our lives stress free, understand us and helps us to grow. With times changing, it has become very difficult to spend quality time with friends every day. As we grow old and become occupied in other things in life, the bond loosens often. Friendship day is the day we celebrate the bond of love and reminisce about the quality times spent together and make unforgettable memories. 
How did friendship day begin to be celebrated?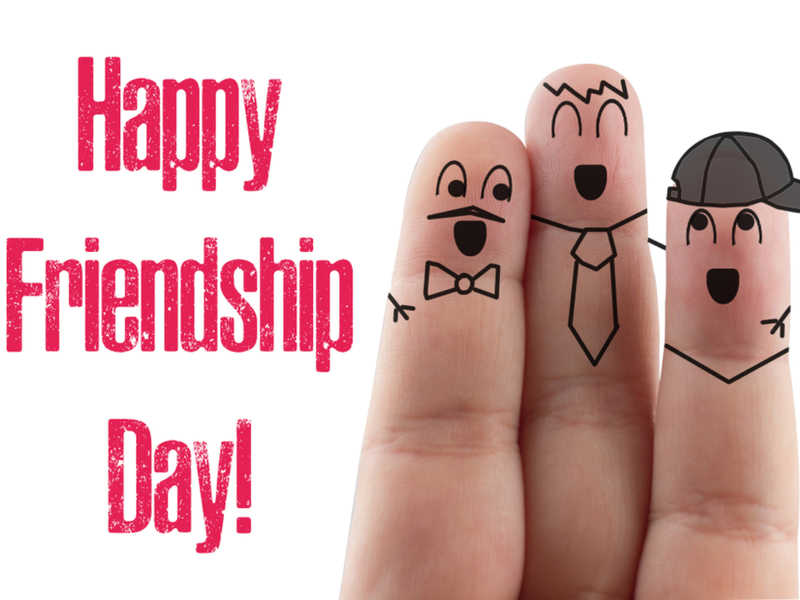 Celebrating this bond of friendship dates back to the time of Mahabharata, composed during the 4th century. Back then, friendship day was observed in the province of Ayodhya, when Sudama arrived in the lord Krishna's kingdom after many years. Now, friendship day is observed on different dates in different countries. The world friendship crusade proposed the celebration of friendship day to be on 30th July. The organisation is an international one that campaigns supporting friendship as a way of building a culture of peace. In India, however, the day is observed on the first Sunday of August, every year. Friendship day is the day when we commemorate the presence of special people in our lives, whom we call friends. the United Nations announced 30th July to be celebrated as a global friendship day on 27th April. The custom of celebrating friendship day was initiated by Joyce Hall, who intended to celebrate the day on 2 August. The day has been declared as a holiday. 
Friendship day celebrations
Friends welcome each other on this great day and exchange tokens of love. The day begins with humble greetings between people. The day has largely been commercialised nowadays. Several companies have started making greeting cards and sell gifts on this day. Friendship day is of so much importance because friends are an important part of our lives. Without friends, people will end up becoming lonely and lost. Friends bring joy in our lives and cheer us up. We love spending time with our friends. Hence, friendship day is necessary to be celebrated. Children's socialising skills develop only when they communicate and interact with a lot of other children. Without friends, they fail to learn and experience basic things. Children who cannot make friends end up being alone and feel neglected. 
Friendship is never complicated. All one needs to do is express his gratitude and feelings towards his friends. In this digitalised world, people have started making videos for their friends. Some even tweet, some share messages, quotes and post pictures on social media to make their friends realise their importance and how much are they adored. 
Additionally, this day is celebrated to wipe out distance and misunderstanding between friends. Though none of the 365 days is less important than friendship day, the first Sunday of August has been given special attention for observing the bond among friends. Undoubtedly, for celebrating friendship, we don't need a special day to express our love for them.