Dipawali or Diwali happens to be one among India's biggest national festivals, celebrated throughout India, even by non-Hindu communities. Also known as the festival of lights, Diwali is a five-day festival that includes fireworks, lamps, good food, candles in its celebration. Diwali is an ancient festival that is celebrated across beliefs and cultures for consecutive five days. On this festival, Indians light rows of clay lamps, called Deepa outside their Houses which symbolises their inner strength protecting them from evil and spiritual darkness. 
When is Diwali 2022?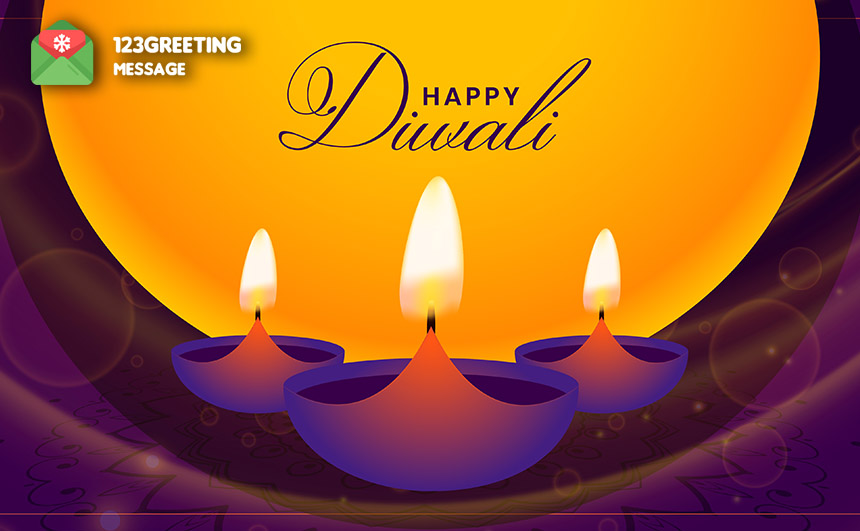 The date of the celebration is determined by the Lunar cycle. Hence, the date varies every year. Dipawali is held on the 15th day of the Kartika month in the Hindu calendar. Diwali 2022 is on 24th October, Monday. Dhanteras will mark the beginning of the festival on 23rd October. The word Dhanteras has been derived from two words" Dhan, meaning wealth and teras, meaning 13th, representing the day of the lunar month it falls on. 
Origin
In northern India, The legend goes that on this day, lord ram returned to Ayodhya after being in exile for 14 long years with his family and brothers. To celebrate the victory of good over evil, people celebrate the occasion, lighting up their houses with lights and diyas. Laxmi Goddess is also worshipped during Diwali. Southern India on the other hand, honours the defeat of asura Naraka, a rashy king of Assam who imprisoned innumerable residents. It was Krishna, of the Hindu mythology who subdued Naraka and freed the prisoners. 
Symbols
The word Deepawali means," a row or cluster of lights or clay lamps". All Indians on this day illuminate their houses with fireworks, lamps, and bonfires. The festival stands cor the Victory of good over evil and the elevating from spiritual darkness. During Diwali, the goddess of wealth and prosperity, Laxmi is also worshipped. 
How are the five days celebrated? 
Dhanteras marks the beginning of the five-day celebration. On this day, people worship goddess Laxmi and there is a tradition of buying something precious. On the second day, Diwali puja takes place. They wake up early and take a bath which is said to purify their bodies of all impurities and sins. They wear new clothes, take part in Puja and lights diyas in the evening. On the third day, Laxmi puja is held. People believe that on this day, goddess Laxmi will enter their houses and bless them with prosperity and good fortune. Families meet each other and exchange gifts and light diyas, artificial lights, and candles. On the fourth day, the Govardhan puja is done. It is said that on this day 
Indra was defeated by Lord Krishna who lifted the entire Govardhan parvat. Worshippers build s small hillock of cow dung, representing Govardhan and worship it. The last and fifth day is bhatriditiya. Sisters on this day perform a short tilak ceremony, praying for their brother's success and long life.
People all around India exchange gifts, festive meals and welcome everyone with open arms. The celebration occurs when monsoon ends and the weather becomes pleasant and mild. People buy new clothes, clean their houses, pay off old debts and reconcile with old relations. Houses are washed and decorated marking the arrival of Diwali. All mansions are conventionally lighted up using deeps (oil burning clay lamps), though now people use artificial lights. People engage in spending time with their families and friends.