Best Photography Quotes & Slogans for Top Photographers: Photography is an art. The more you will get inside the subject the more you will gain its importance and information. There are many people who are associated with this profession. In fact, it is a very noble profession and many people have achieved good confidence and reputation from this. They are really doing well in this subject. It really feels amazing to see that even simple things look fantastic in photography. This is the work of a photographer to make a simple thing look attractive and precious in photography. The existence of photography was even felt during the early day but there was a lack of publicity during those times. Now everything is within the reach of the common man with the help of advanced technology.
50+ Best Photography Quotes & Slogans from Famous Photographers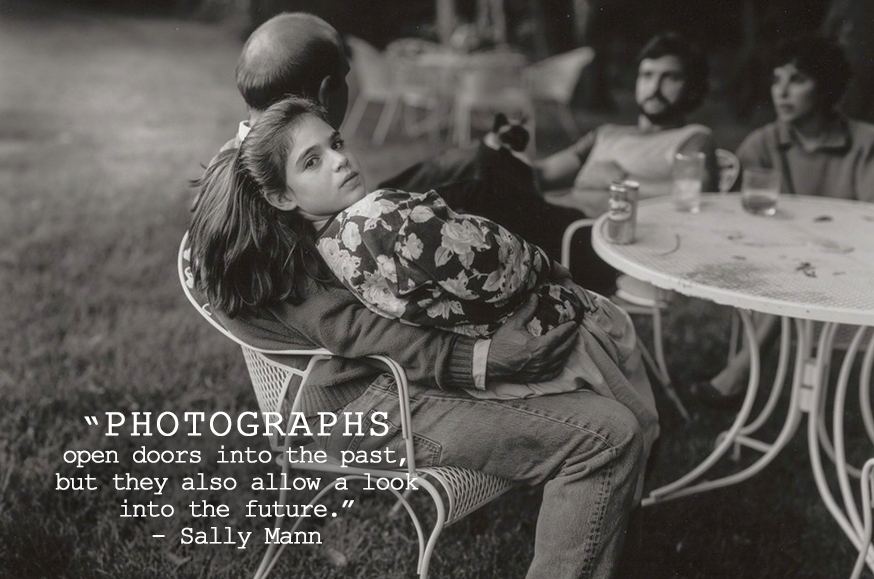 "I never have taken a picture I've intended. They're always better or worse." – Diane Arbus
"Photography is the beauty of life captured." – Tara Chisolm
"You don't take a photograph, you make it." – Ansel Adams
"The picture that you took with your camera is the imagination you want to create with reality." – Scott Lorenzo
"I threw myself into this artform because photography had given me a new sense of mission and identity." – Bob Anderson
"Photography takes an instant out of time, altering life by holding it still." – Dorothea Lange
"A photograph is memory in the raw." – Carrie Latet
"Photography, as a powerful medium of expression and communications, offers an infinite variety of perception, interpretation and execution." – Ansel Adams
"If a photographer cares about the people before the lens and is compassionate, much is given. It is the photographer, not the camera, that is the instrument." – Eve Arnold
"In photography there is a reality so subtle that it becomes more real than reality." – Alfred Stieglitz
"A good photograph is one that communicates a fact, touches the heart and leaves the viewer a changed person for having seen it. It is, in a word, effective." – Irving Penn
"Your first 1,000 photographs are your worst." – Henri Cartier-Bresson
Put attractive quotes to call people in photography:
It is the camera that plays a pivotal role. To be very specific there is some wonderful Photography Quote that plays a crucial role in the life of the people. The role of the camera is immense as it brings the whole world in the fingertip of a common man. There are some people who get addicted to it. The more they go through it the more they feel attached to it. In short, the whole concept is really fantastic. Photography rests on three things and these are exploring, creating and inspiring. These three things have special significance. 
The first thing signifies that one should have the urge to explore things around them. The second one connotes that if required they can create good things around them and the third and last thing reflects that one should also inspire the other ones about the subject. It is the main thing and unless and until one has a interest on the subject he cannot love it.
"Photography has nothing to do with cameras." – Lucas Gentry
"Whatever situations you're in, you have to find a way to rock it." – Mary Marantz
"Fear is the thing that prohibits a lot of photographers from reaching their full potential." – Collin Pierson
"The art of photography is all about directing the attention of the viewer." – Steven Pinker
"A thing that you see in my pictures is that I was not afraid to fall in love with these people." – Annie Leibovitz
"Photography for me is not looking, it's feeling. If you can't feel what you're looking at, then you're never going to get others to feel anything when they look at your pictures."
– Don McCullin
"When people look at my pictures I want them to feel the way they do when they want to read a line of a poem twice." – Robert Frank
"No place is boring if you've had a good night's sleep and a pocket full of unexposed film." – Robert Adams
"Light makes photography. Embrace light. Admire it. Love it. But above all, know light. Know it for all you are worth, and you will know the key to photography." – George Eastman
"One doesn't stop seeing. One doesn't stop framing. It doesn't turn off and on. It's on all the time." – Annie Leibovitz
"The best thing about a picture is that it never changes, even when the people in it do." – Andy Warhol
Inspirational Photography Quotes
"Essentially what photography is is life lit up." – Sam Abell
"Photography is a small voice, at best, but sometimes one photograph, or a group of them, can lure our sense of awareness." – W. Eugene Smith
"I walk, I look, I see, I stop, I photograph." – Leon Levinstein
"I think life is too short not to be doing something which you really believe in." – Steve McCurry
"Character, like a photograph, develops in darkness." – Yousuf Karsh
"Beauty can be seen in all things, seeing and composing the beauty is what separates the snapshot from the photograph." – Matt Hardy
"The eye should learn to listen before it looks." – Robert Frank
"When I say I want to photograph someone, what it really means is that I'd like to know them. Anyone I know I photographs." – Annie Leibovitz
"Don't shoot what it looks like. Shoot what it feels like." – David Alan Harvey
"I think of photography like therapy." – Harry Gruyaert
"I don't trust words. I trust pictures." – Gilles Peress
"There are always two people in every picture: the photographer and the viewer." – Ansel Adams
Share some amazing slogans for photography: 
One who are photographers have camera fit in their eyes. It is the eye that holds everything. In such a situation Photography Slogans play a very important role. Slogans help to inspire a good photographer to a great extent. There are many places from where slogans can be taken. If anyone wishes then they can easily download good slogans and send it to their photographer friend. Apart from this, sometimes slogans can also be created. It is the best way to inspire a photographer friend or relative. They will really feel motivated from such slogans. So you can either download slogans or compose it by their own.
"Photography is the simplest thing in the world, but it is incredibly complicated to make it really work." – Martin Parr
"There is only you and your camera. The limitations in your photography are in yourself, for what we see is what we are." – Ernst Haas
"A photograph is a secret about a secret. The more it tells you, the less you know." – Diane Arbus
"It is more important to click with people than to click the shutter." – Alfred Eisenstaedt
"Photography is a kind of virtual reality, and it helps if you can create the illusion of being in an interesting world." – Steven Pinker
"The whole point of taking pictures is so that you don't have to explain things with words." – Elliott Erwitt
"If you want to be a better photographer, stand in front of more interesting stuff." – Jim Richardson
"Photography helps people to see." – Berenice Abbott
Photography is a hobby. It is such a hobby that always has a very good effect on human life. The more you will get the habit of taking photos the more you will feel attracted to it. Even there are many organizations that give proper training on photography and they are really well in this subject. Their mode of teaching is much better and this is the reason why more and more people are getting enrolled in photography. They are making it as their profession.
"You cannot possibly hit the shutter without leaving a piece of you in the image." – Joe Buissink
"A good snapshot keeps a moment from running away." – Eudora Welty
"Perception isn't reality, it's the only reality." – Amy and Jordan Demos
"Only photograph what you love." – Tim Walker
"The camera is an excuse to be someplace you otherwise don't belong. It gives me both a point of connection and a point of separation." – Susan Meiselas
"Photography is the recording of strangeness and beauty with beguiling precision." – Sebastian Smee
"Photography is about capturing souls not smiles." – Dragan Tapshanov
"Your photography is a record of your living, for anyone who really sees."
– Paul Strand
"To me, photography is the simultaneous recognition, in a fraction of a second, of the significance of an event." – Henri Cartier-Bresson
"My photography is the result of being there at the right moment." – Rene Burri
"When you photograph a face… you photograph the soul behind it." – Jean-Luc Godard
"Taking pictures is like tiptoeing into the kitchen late at night and stealing Oreo cookies." – Diane Arbus
Photography Sayings
"Photography is my passion. Whenever I get time, I click." – Shaheer Sheikh
"Photography is an immediate reaction, drawing is a meditation." – Henri Cartier-Bresson
"You've got to push yourself harder. You've got to start looking for pictures nobody else could take. You've got to take the tools you have and probe deeper." – William Albert Allard
"What makes a photograph a strange invention is that its primary raw materials are light and time." – John Berger
"My life is shaped by the urgent need to wander and observe, and my camera is my passport." – Steve McCurry
"I like to photograph anyone before they know what their best angles are." – Ellen Von Unwerth
"I am not interested in shooting new things – I am interested to see things new." – Ernst Haas
"There is a vast difference between taking a picture and making a photograph." – Robert Heinecken
"Skill in photography is acquired by practice and not by purchase." – Percy W. Harris
"If your pictures aren't good enough, you're not close enough." – Robert Capa
"What I like about photographs is that they capture a moment that's gone forever, impossible to reproduce." – Karl Lagerfeld
Photography Slogans
"To consult the rules of composition before making a picture is a little like consulting the law of gravitation before going for a walk."
– Edward Weston
"The subject matter is so much more important than the photographer." – Gordon Parks
"Photography can never grow up if it imitates some other medium. It has to walk alone; it has to be itself." – Berenice Abbott
"There is one thing the photograph must contain, the humanity of the moment." – Robert Frank
"Photography is a love affair with life." – Burk Uzzle
"Photography is the story I fail to put into words." – Destin Sparks
"Photography is like a moment, an instant. You need a half-second to get the photo. So it's good to capture people when they are themselves." – Patrick Demarchelier
"It's one thing to make a picture of what a person looks like, it's another thing to make a portrait of who they are." – Paul Caponigro
"The camera is an instrument that teaches people how to see without a camera." – Dorothea Lange
"The more pictures you see, the better you are as a photographer." – Robert Mapplethorpe
"Taking pictures is savoring life intensely, every hundredth of a second." – Marc Riboud
"When I have a camera in my hand, I know no fear." – Alfred Eisenstaedt