With Diwali only a few days away, there are plenty of last-minute Diwali decorations that you can adapt into truly making it the festival of lights. 
9+ Diwali Decoration Ideas for Your Home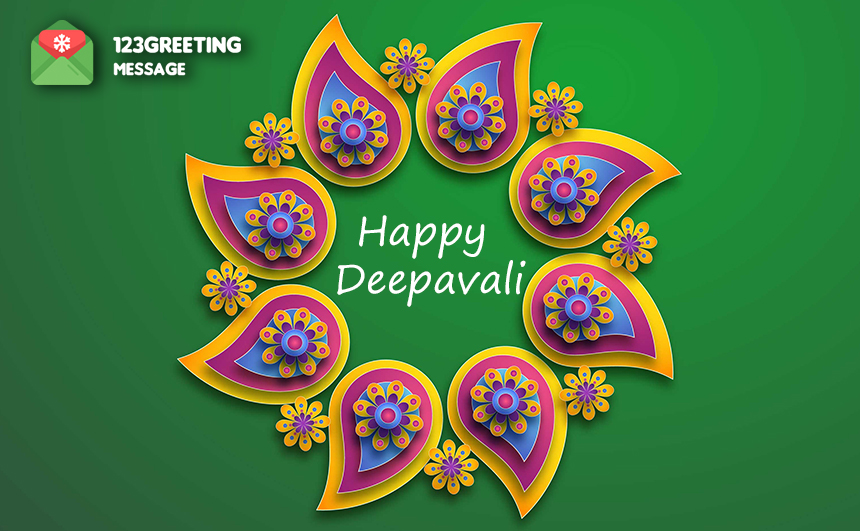 Make a chandelier out of a hula hoop and fairy lights
Buy a box of fairy lights and a hula hoop. Wind the string of lights in a random fashion around the hula hoop and hang it on your porch, living room, or even your bedroom.
Make a garland out of paper cups
For this decoration you will need paper cups, wrapping/decorating paper, and LED lights. Wrap as many paper cups as you want to decorate with wrapping paper. On the bottom of each paper cup, make a tiny hole and cut it out. Place the LED lights inside each of the cups through this hole. Hang the garland of lights around the walls of your house, or by the windows. 
Make lanterns out of glass jars
Every kitchen has way too many utensils than actually needed. We receive various glass jars just as gifts from people that remain untouched. Not anymore. Take glass jars that you can spare and paint them with your own unique designs. You could even look them up online. Then place lights or candles inside and place them inside your home. 
Make diyas out of fruit peels 
You only need the peels for this. Scoop out the fruit from making an incision at the top and place fragrant candles insides. You could even decorate the outside of the fruits with bindis or paint. 
Make wall hangings with old tin cans and place diyas inside
If you have any tin cans lying around in your house, cut them horizontally (2 hangings per can), paint them or cover them with decorative paper, glue it to your wall and place little diyas inside them. 
Make tall outdoor Diya decorations around your plants in your garden
If you have a garden, chances are you have pebbles or know where to get them. Take as many pebbles as you want to decorate your garden with and paint them. Stack them one on top of the other on a coaster and place a diya on top. You can surround your plants with as many stacks as you please. 
Make diyas out of old bangles
On many occasions, women are gifted bangles that never get worn. However, you can use them for decorative diyas. Take a relatively flat diya and glue colourful bangles one on top of the other until you seen a beautiful stack of different coloured bangles. Use glass bangles for added effect when you light the diya. 
Do not use real candles for this decoration as the paper will catch fire, use battery-operated candles instead. Take brown paper bags and make luminaries by making tiny holes in a decorative pattern. Place candles inside to see the effect.
The most traditional Diwali decoration will always remain making a Rangoli with Rangoli powder outside your home, welcoming guests. Check Pinterest or Instagram for innovative Rangoli ideas this Diwali. 
With just a little creativity, you can house candles and diyas into any household item you have lying around this festival of lights!